Our professional staff are dedicated to making your experience at Body Wax Studio comfortable and private. Only the highest quality of non-recycled wax is used. Body Wax Studio uses Mancine products in caring for your skin before and after waxing treatments. They contain anti-bacterial and healing properties to ensure that your skin remains smooth and hydrated between waxes. It suits all skin types, including sensitive skin. 
All Mancine products are salon tested to be perfectly safe and effective. Mancine believe in organic, natural products and environmentally friendly practices.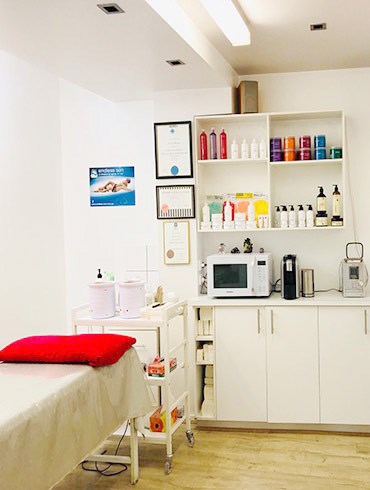 Our Mancine range includes the following flavours:
Kiwi & Aloe, Coconut & Vanilla, Lavender & Witchhazel, Tangerine & Orange, Rose & Vitamin E:
Body Lotion 
Body Wash
Body Butter
Hot Salt Scrub
Tea Tree Cream & Wash
Ingrown Zone Cream
Loofah Exfoliating Gloves
 Whether you are looking for a quick Brazilian Wax, Eyebrow Shaping or a Spray Tan, Body Wax Studio will provide you with the highest quality service.
We also offer Eyelash Tinting and Eyebrow Tinting. The perfect treatments to highlight your best features, leaving lashes longer and fuller. Lashes look lengthened and revived. Eyebrow Tinting is a semi-permanent hair dye, specifically for brows. It will help you frame your brows beautifully with ultimate depth and contour.
We pride ourselves on being friendly and thoroughly professional. All our clients receive the highest attention to detail. 
Download our full Waxing & Services Price List below:
GIFT VOUCHERS AVAILABLE.