Healthy, Natural and Long-Lasting Tan!
Spray Tanning is great for holidays, special occasions and maintaining that healthy glow all year round.
Body Wax Studio stocks Endless Sun Tanning Foam. One of it's key benefits is that it contains over 10 fruit and plant extracts including vitamins and antioxidants that hydrate and moisturise the skin whilst providing a healthy long lasting tan!
Completely odourless, providing an easy tanning application. It is quick-drying, non-sticky and rich in the active ingredient DHA, resulting in a natural, healthy looking tan.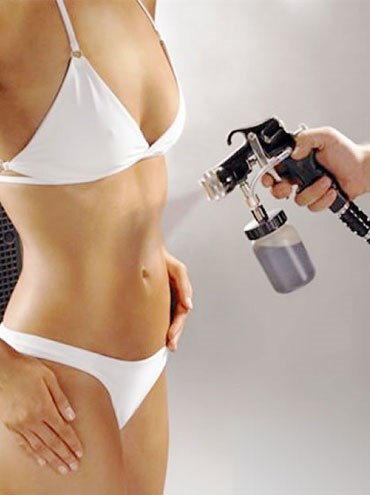 Before Your Tanning Session:
Shower and exfoliate the skin with an exfoliating glove.
Wear loose clothing.
Do not apply moisturiser to the body as it will interfere with the absorption of the tanning solution into the skin. 
Wax unwanted hair before application.
After Your Tanning Session:
Do not shower for 6-8 hours after your Spray Tanning session.
Do not exercise excessively or participate in activities causing heavy perspiration for at least 6-8 hours after tanning process. 
Moisturise skin regularly.
Minimal wash off after the first shower is normal. This is simply excess bronzer washing off.
GIFT VOUCHERS AVAILABLE.